Great Yarmouth Catholic church roof repairs allow 100 year old mural of Virgin Mary to be restored
Completed church roof repairs to a Catholic Church in Norfolk have been described as a "blessing from God", as it means the restoration of a 100-year-old mural can also be carried out.
The image of the Virgin Mary at St Mary's Roman Catholic Church in Great Yarmouth, Norfolk, was nearly destroyed in a storm about five years ago.
The roof leaked and water cascaded down the inside wall, damaging the artwork.
Father Anthony Nwanko said anything inside the church would now "be secure" for the future.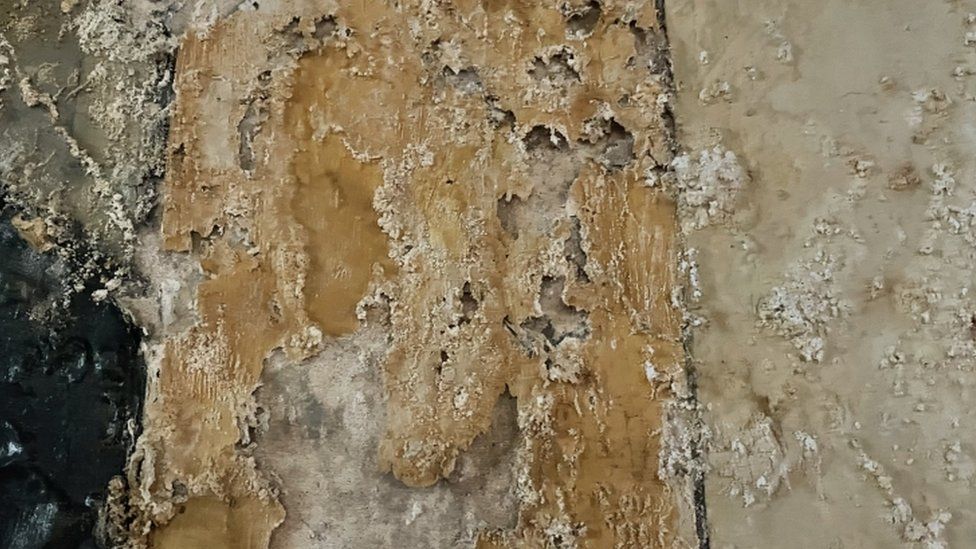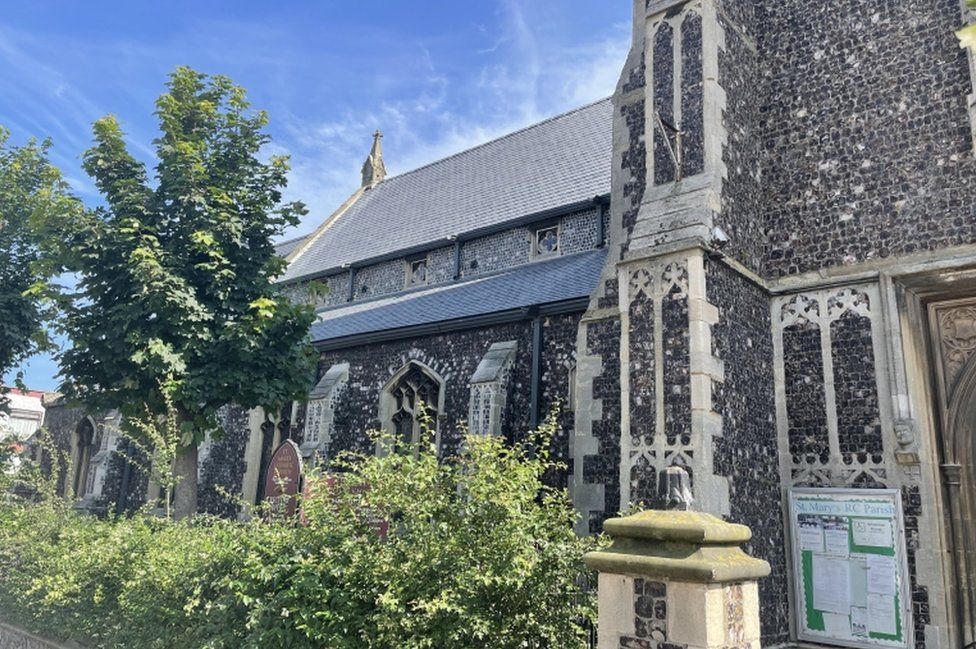 More than £700,000 was amassed from roof repair grants from the government, Historic England and fundraising by the congregation.
About £4,000 was raised from an appeal to sponsor a tile with an inscription, which was supported by both Great Yarmouth MP Brandon Lewis and Prime Minister Boris Johnson – who both have tiles on the roof.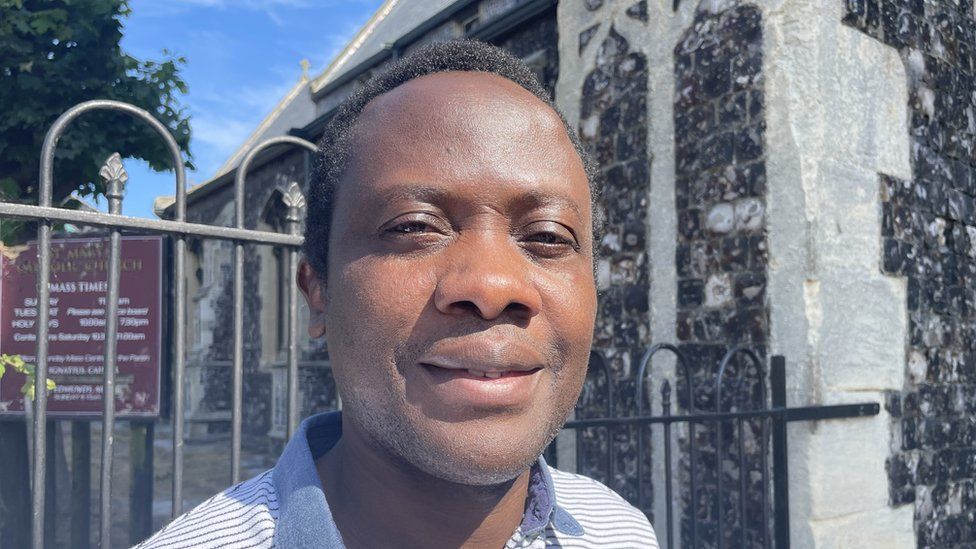 Speaking of the repairs, Father Anthony said: "It means a lot. It means hope, it means love, it means unity and it means blessings from God, which he has given to us through Historic England, and we are very glad about this.
"With the completion of the work, the fear of water coming into the church is now taken away and we can now sleep with our two eyes closed, but we still have a lot to do inside.
"But we are now sure that anything inside the church will be secure."
The roof had been leaking for years, but the storm damage made it worse and ruined the painting of The Shrine of Our Lady of Arneburgh.
Chairman of the church's finance committee, Brian Lafferty, said the wall still needed to dry out before work could begin.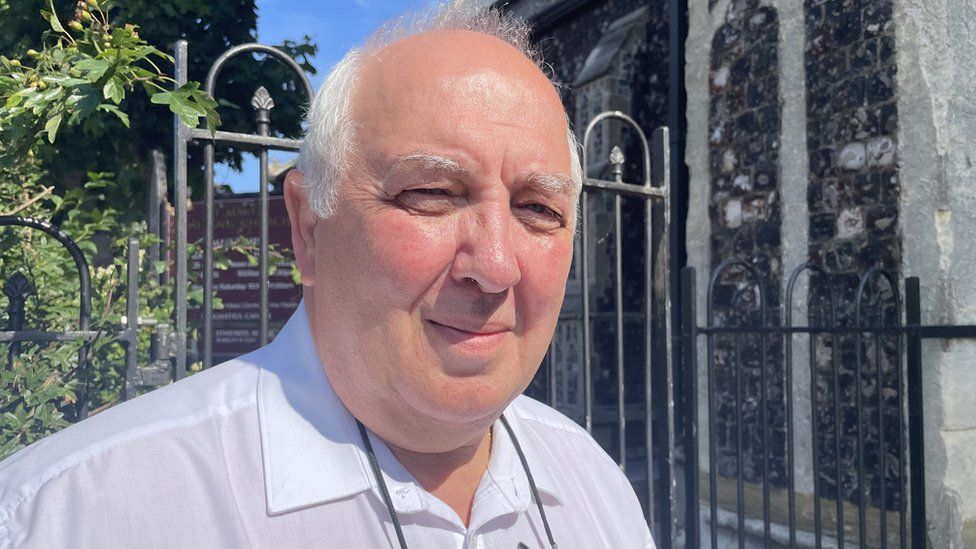 "It's going to be at least two years. They've tested the wall and there is still a sign of dampness in there," he said.
"It's not a lot but there are all sorts of salts and things in it and they've got to let all that come out naturally."
_____________
SOURCE: